Twelfth Asian Logic Conference, 15-20 December 2011
The Twelfth Asian Logic Conference will be held in Wellington, New Zealand from 15-20 December 2011. This meeting will be held jointly with a meeting of the
Australasian Association for Logic (AAL)
. There will be an additional workshop for students on the 14th. The Asian Logic Conference series is sponsored by the Association for Symbolic Logic, and the meetings are major international events in mathematical logic. The series features the latest scientific developments in the fields in mathematical logic and its applications, logic in computer science, and philosophical logic. It also aims to promote mathematical logic in the Asia-Pacific region and to bring logicians together both from within Asia and elsewhere to exchange information and ideas. From 1981 to 2008, the Asian Logic Conference has been held triennially and rotated among countries in the Asia-Pacific region. The previous meetings took place in Singapore (1981), Bangkok (1984), Beijing (1987), Tokyo (1990), Singapore (1993) , Beijing (1996), Hsi-Tou (1999), Chongqing (2002), Novosibirsk (2005), Kobe (2008), and Singapore (2009). In 2008, the East Asian and Australasian Committees of the Association of Symbolic Logic decided to shorten the three-year cycle to two, following an initiative of the Association for Symbolic Logic. Previous meetings can be traced from
this
website. This is the most important logic meeting in Asia, and is now one of the two biggest logic meetings in the world outside of North America, the other being the European Logic Colloquium.
Sponsors
Associated Events
Tutorial Speakers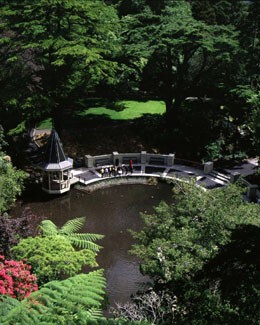 More details of these tutorials may be found
below
.
Plenary Speakers
Special sessions and Contributed Talks
Feng Qi and Hugh Woodin (set theory)
Geoff Whittle (logical aspects of graphs and matroids)
Andre Nies (algorithmic randomness)
Rod Downey (computability and algebraic structures)
Edwin Mares and Rob Goldblatt (modal logic)
More information on Special Session Talks and how to submit a talk can be found on the
Special Sessions page
.

More registration information will be available shortly. The fee for a non-student is $245 and for a student and invited special session speakers $115. All amounts are in New Zealand dollars. This is the early bird price available until
30th September
2011. After September 30th the fees for a non-student will increase to $350, and for a student and an invited special session speaker will be $160. To register, go
here
. Return to
top of page
Accommodation
Accommodation will be available on-campus at
Te Puni Village
. The cost per night is $77 including GST and breakfast, for single accommodation with shared shower/toilet facilities. People choosing accommodation at Te Puni Village must pay for this option with registration. More information on campus accommodation may be found on the
accommodation page
. For additional accommodation options see the
Travel and Accommodation
page. Return to
top of page
Conference Events
There is an opening reception on the evening of the 14th. Please indicate on the registration form if you plan to attend. There will be a conference dinner on the evening of Friday 16th December held at
The Intercontinental Wellington
. The cost is $70 per head to be paid with registration. Extra tickets are also $70 and will need to be indicated on the registration form. We cannot accept late cancellations and cannot accept last minute bookings.
Sunday the 18th of December will have no scheduled talks
(
this is a free day
). Wellington has a number of fun things to do,
here
are a number of options. In some cases you may need to make your own arrangements.
Renee Mattock is organising a cost effective wine tour to the Wairarapa which is approximately one hour out of Wellington. The cost is $150. This includes return transport (pickup and drop off outside the Cotton Buidling, Victoria University), 3 course meal, visits to 3 wineries, country scenes of the Wairarapa area and approximately a 30-45 minute township visit to Greytown. You can register your interest at the conference registration desk or click on the Wine Tour link on your left (this link will be available soon as its currently under construction).
Prof Geoff Whittle is planning a possible hike in the Tararuas. This will come with a charge of $25 (to cover the cost of transport and a packed lunch). New Zealand has changeable weather and for this walk you will need sturdy footwear, warm clothing, water and food. The walk will take approx 6 hours. This must be paid for with registration.
Return to
top of page
Student Support Grants
Students registration is partially subsidized by the NZIMA and includes the workshop on the 14th. Additionally there is support obtainable from the Association for Symbolic Logic. Students may go to
this site
for information about applying for support. Payments are made from the ASL office on a reimbursement basis. Return to
top of page
NZIMA Student Workshop
The 14th is the NZIMA student seminar day. It is sponsored by the
NZIMA
and is free to students. Lunch and morning and afternoon teas will be provided. It is also possible for non-students wishing background talks by Grohe and Sela to attend this day. There are only thirty places available and non-students are expected to pay an additional $46 for this day. Students must email
Ginny Whatarau
a scanned copy of their ID. Return to
top of page
Tutorials
There will be two minicourses conducted by: Zlil Sela (Hebrew University)
Logical Aspects of Groups
; and Martin Grohe (Humboldt Univ. Berlin)
Logical Aspects of graphs
. There will also be additional talks on these topics in the student workshops. Zlil Sela is from the Hebrew University. He works in logical aspects of groups, and methods from geometric group theory. Recently he was awarded the Karp prize for the best work in mathematical logic (awarded every 5 years). This was for solving a longstanding question of Tarski by showing that any two free groups of rank n, m >1 are elementarily equivalent and have decidable first order theories. This work was spoken of during Martin Bridson's lecture series in the NZIMA meeting in Hanmer Springs, January 2010. Martin Grohe is from Humboldt University, Berlin. He works in areas of complexity theory and theoretical computer science, and logic. He is well known for his work giving metatheorems from logic descriptions of problems about finite graphs. This is particularly true of graphs with bounded width metrics. With Flum and others he also gave methods to demonstrate the limitations on these techniques. Return to
top of page
Scientific and Organizing Committee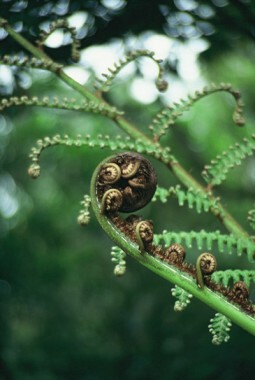 The Asian Logic Meeting 2011, Program Committee consists of