Mathematics Help Desk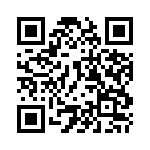 Here are the office hours for individual staff
, to be updated for trimester one.
Student learning maths drop-ins
For any student who needs support with the mathematics in their course. All workshops are student-centred and problem-based. Students are encouraged to bring problems to work through. No booking needed: just turn up. Trimester one is coming ... this trimester we are trialling running helpdesks at a constant time (12-2pm) and place (in the hub).
Some differences between NCEA and University
| NCEA | University |
| --- | --- |
| Students can pick and choose assessments (A la carte) within courses | Assessment is almost always compulsory and you need to do all assessments to pass |
| Lots of teacher support | Less teacher/lecturer support (but it is there!) |
| NCEA Achievement Standards break subjects into discrete parts for assessment | Holistic assessment is common, need to know the whole course |
| Grades are Achieved; Merit; Excellence | % based assessment; A-E grades |
| Writing is often instrumental to pass a standard | Academic writing can be more about developing a critical, creative argument, not reaching a standard. |
| Students can re-sit assessments | No re-sits |