Professor Noam Greenberg Becomes Fellow of the Royal Society of New Zealand
Five Victoria University of Wellington researchers, including Professor Noam Greenberg from the School of Mathematics and Statistics, have been made fellows of the Royal Society Te Apārangi, announced today.
Fellows have to be nominated and the nominations are then assessed against a number of criteria by a discipline-based evaluation panel. Victoria academics make up five of the 16 new fellows.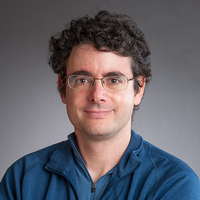 Provost Professor Wendy Larner, who is the incoming president of the Royal Society, says the University is proud to see its leading academics recognised for their contributions in this way. "It is fantastic to see the Victoria fellows coming from across a range of disciplines. It is a real testament to our research strength across the board." The new fellows and their research are as follows. Professor Noam Greenberg's research interests include computability theory, algorithmic randomness, reverse mathematics, higher recursion theory, computable model theory, and set theory. Read more here:
https://www.victoria.ac.nz/sms/about/staff/noam-greenberg
Professor Charlotte Macdonald's research focuses on 19th colonies and empires, New Zealand history, gender and women's history, the cultural history of bodies and modernity, sport and spectating. Read more at:
https://www.victoria.ac.nz/hppi/about/staff/charlotte-macdonald
Professor Mengjie Zhang's research focuses on artificial intelligence, machine learning, and big data/data mining, particularly evolutionary computation and learning, genetic programming, large scale feature selection and big dimensionality reduction, intelligent computer vision and image processing, planning/scheduling and combinatorial optimisation, and deep learning and transfer learning. Read more about his research here:
https://www.victoria.ac.nz/engineering/about/staff/mengjie-zhang
Professor Tony Ward's current research projects include explanation and inquiry in research and practice; normative issues in forensic and clinical practice including restorative justice and therapeutic jurisprudence; and change processes in the psychopathology and forensic/correctional domains. Read more here:
https://www.victoria.ac.nz/psyc/about/staff/tony-ward
Professor Miriam Meyerhoff's current research focuses on language variation and change, language contact, Vanuatu languages, and language and gender. Read more here:
https://www.victoria.ac.nz/lals/about/staff/miriam-meyerhoff