Travel and Accommodation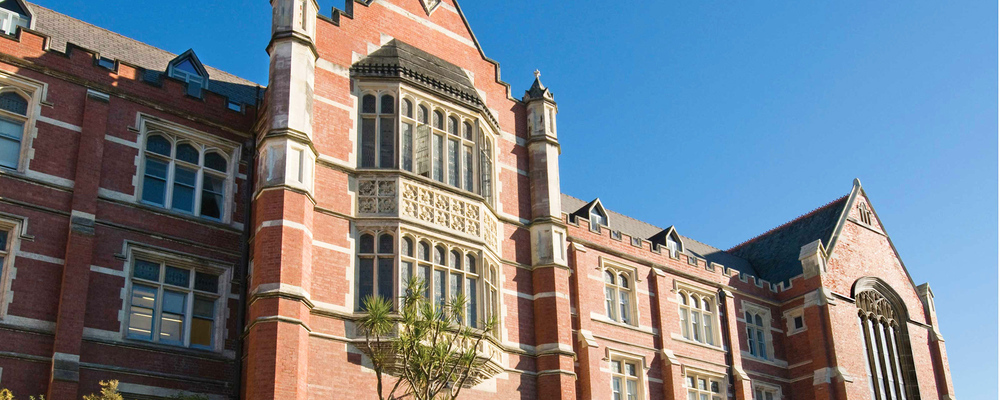 Victoria University is located in Kelburn, close to the City Centre.
Getting to Wellington
Wellington has one aiport that services both international and domestic flights.
Air New Zealand
and
JetStar
are the main airlines operating out of this airport, but they do code share with many other providers. Alternatively, there are some ferry terminals around the waterfront that bring passengers from the South Island.
Blueridge Ferries
and
InterIslander Ferries
are the main companies that provide transport across the Cook Strait. They have options to transport cars across the Cook Strait if you would like to bring your own vehicle for ongoing transport.
How to get to Victoria University
There are a variety of ways to get to Kelburn Campus. Wellington City runs a variety of public transport services from all over the city that pass through Kelburn Campus. We also have taxis, ride sharing, scooter and bike services availiable around the city to get you to our campus. Check out the information below to find the most convenient method of travel for you. If you are unsure of public transport timings,
Google Maps
is very up to date. Enter "Victoria University of Wellington Kelburn" as your destination and select public transport to see which services running near you. Google maps will let you know about buses and trains running to your destination. You can even sort by arrival or departure time if you would like to pre-plan your trip. For additional transport information around the city,
WellingtonNZ
has plenty of recommendations.
Bus & Train
All of Wellington's buses and trains are run by
Metlink
, there is a live bus time table and trip planner on their website. There is also a Melink App available on Google Play and the Apple App Store for live updates on your phone. If you are travelling from the airport, the
Airport Flyer
will take you into the city where you can access Metlink buses up to our campus. Fare information is availiable on both the Metlink and Airport Flyer websites.
Drive
Rental vehicles are availiable around the city -
Hireace
,
Avis
and
Budget
are all centrally located in the city. If you are coming from the airport, there are several rental car providers nearby too - they have recommended rental companies listed
here
.
Taxi
Wellington Combined Taxis are able to take you all over the city. To book your taxi, give them a call on +64 4 384 4444 or visit their
website
.
Other
There are a variety of additional methods to get up to our campus if you would like to take a more scenic or leisurely route.
Uber & Ola
Both Uber and Ola are availiable as ride sharing services within Wellington. They will require you to download and set up the app from either Google Play or the Apple App Store. Both Uber and Ola work in a similar way to a taxi service where you can book or immediately order a ride around the city.
Jumpy & Flamingo
Jumpy and Flamingo are scooter services availiable in the city. Jumpy is owned by Uber and is accessible through the Uber app. Flamingo requires its own app (Flamingo Scooters) availiable from Google Play or the App Store. Both allow you to tag on to a scooter and ride within the city. Scooters are scattered around the city, if you see one you can tag on or you can use the app to locate your nearest scooter.
Onzo
Onzo is a bike service that runs in a similar fashion to Jumpy & Flamingo Scooters. Download the app on Google Play or the Apple App Store and you will be able to tag on to the yellow Onzo bikes around the city.
Cable Car
There is a cable car availiable from Willis Street up to the Botanic Gardens, from there it is a short walk to our Kelburn Campus. For timetabling, pricing and maps - check out their
website
.
Accommodation Near Campus
Kelburn Campus has a variety of accommodation options availiable nearby for all budgets. If you are travelling to attend one of our conferences, make sure you check the conference website or registration page for accommodation recommendations. Depending on the time of semester the conference is being held we may be able to offer accommodation on campus but this is not garaunteed if the conference is during the teaching period.
Hotels
The
Mecure Hotel
is the closest hotel to our Kelburn Campus, although they have other locations around the city. This hotel is a short walk from our campus, passing through the Boyd Wilson Sports Field and giving great views over the city from the hillside. Other nearby hotels include the
James Cook Hotel Grand Chancellor
and
Quest Hotels
both located on the Terrace. For centre city hotels,
The InterContinental
and
Ibis Hotel
are located within walking distance of Te Papa, Parliament and our Pipitea Campus. They are both along Featherston Street.
Apartments
Apartments are great if you would like a self contained space with all amnetities you could possibly need during your stay. Apartments are a great option if you are staying with a group and looking for a quiet stay. There is a range availiable in the city, but the closest options are
Boulcott Suites
and
Sourthern Cross Apartments
. Southern Cross is located in the Cuba Street area and is within walking distance of many of Wellingtons hot spots. Boulcott Suites are a slightly more high end option, offering 5 star apartments. They are located just down from campus in between the Terrace and Willis Street - a bit closer to both Kelburn and Pipitea campuses.
Backpackers
There are a selection of backpacker facilities availiable around the city if you are travelling on a budget. The closest backpacking lodge to Kelburn Campus is
WorldWide Backpackers
and
Rosemere Backpackers
. Both of these backpacking hostels are within walking distance of the city - but there are centre city options availiable if you prefer. Right in the heart of the city
Laneway Backpackers
and
Wild Zebra Backpackers
will keep you within walking distance of Cuba Street, Te Papa and the Coutney Place nightlife. All of these options offer accomodations for under $60 a night.
AirBnB
AirBnb
is a great option for ad hoc accommodation. If your stay is short and you would prefer cheaper apartment or house style accomodation, they offer a great range of accomodation choices for a variety of prices.
Maps
Below are a variety of maps to help you get around both our campus and the city.
Other visitor information
For more ideas and activities in Wellington check out the
visitor information page
.